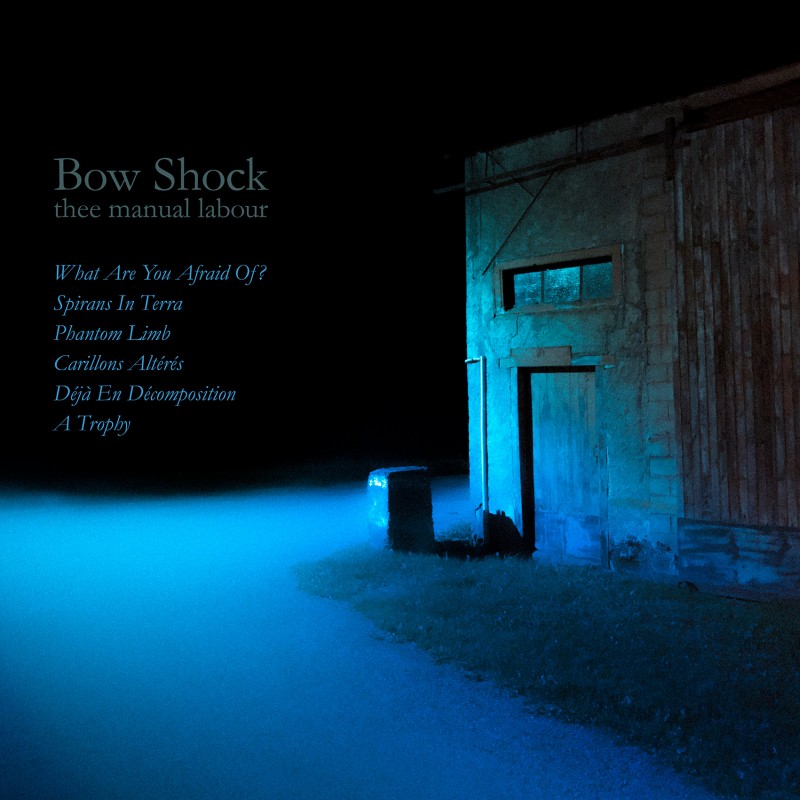 Thee Manual Labour - Bow Shock
'Bow Shock' is an emotional recalibration reflecting a personal journey through loss and addiction, reconciling the interdependence between experience and environment. Whilst sounds have been unearthed from both within and from surroundings, Thee Manual Labour tries to present the corporeal as integral to the process, and not something separate. There's a clear progression towards an intimate regeneration, and in presenting the listener with shifting, delicate piano, field recordings, and manipulated audio, the album becomes a series of gentle nudges encouraging one's own self-examination. On opening track 'What Are You Afraid Of?', the brakes of a subway car become a seemingly eternal harmonic drone, beckoning the listener to climb aboard and follow the sound downwards.

Thee Manual Labour is the name under which Clutch Daisy is currently working. Previously in (x) is greater than (y) (Fierce Panda), Clutch has now come out the other side of a period of recalibration, and is engaged in more work than ever. With a return to his roots in rural identity and concerns, Clutch's field recording and sound manipulation work is imbued with a clear ear for the pastoral over the urban. Conversely, a love of dissonance, density, and discord are identifiable within his guitar and orchestral writing.