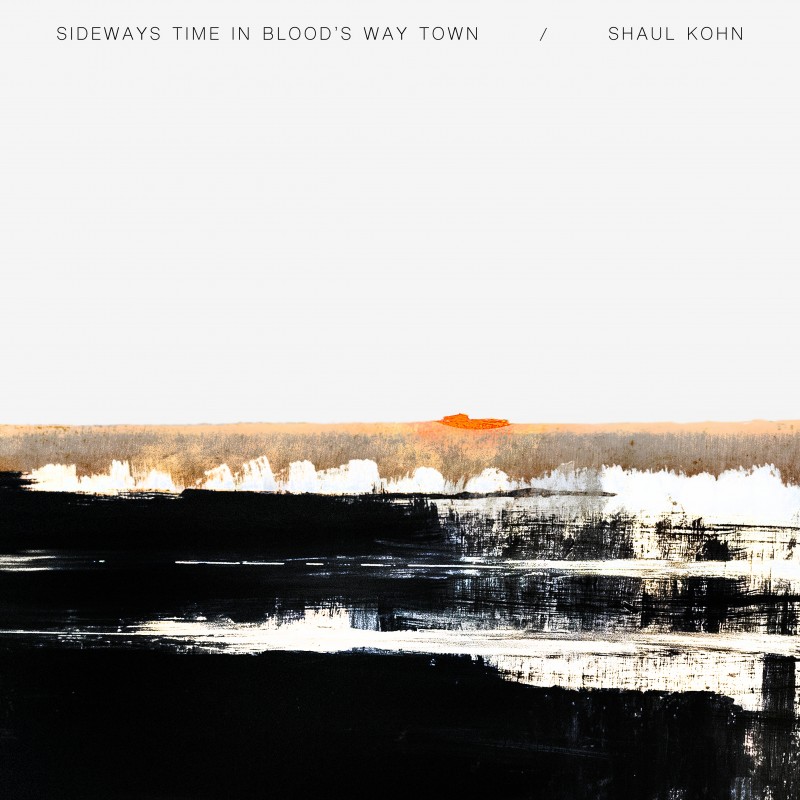 Shaul Kohn - Sideways Time In Blood's Way Town
Sideways Time In Blood's Way Town is Kohn's second installment of solo bowed guitar works. It was recorded in sessions between 3am-7am, over a period of two weeks, in january 2020.

Following the previous installment, Temptations In Not Reacting (Hedim, 2018), this work seeks to zoom in further into the world of the string, exploring its hyper physical nature and its uncontrolled morphosis in sound-time, whether vertical, horizontal or otherwise, while repeating some material which needs to be repeated. Where a string begins and where it ends remains a question, but an answer is no longer desired.

Shaul Kohn is based in Jerusalem. He writes music, bows guitars among other things, plays bass, records stuff, performs other people's music, makes noises, and so on. Kohn plays bass in the experimental / industrial / loud band Andarta, often collaborates with Musica Nova Ensemble, and is generally a very polite person.