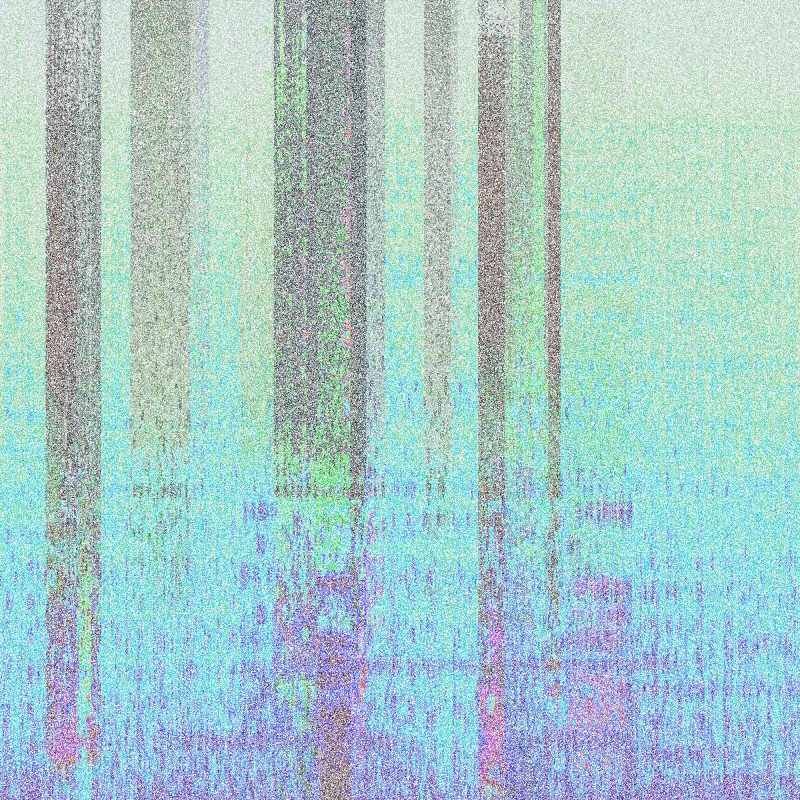 GILGUNN, Cerpintxt & Glen Wiffen - Auslegung

GILGUNN - NightCycling

Cerpintxt - Sedimented

Glen Wiffen - Clusters
The collection of tracks on this release take various approaches to interpreting compositions by Hans-Joachim Roedelius - improvising over the source material, adding complementary instrumentation, building new textures from the rhythmic and harmonic elements of Rodelius' compositions and imagining new structures from his epic work.

Accompanying the audio tracks is an audio-visual presentation by Leslie Sharpe. The work is inspired by the suspenseful and rhythmic nature of Roedelius' "Walzerwild," as well as his encouragement to the artist to go outdoors for inspiration. The stop motion animation for "Nachtwald" uses images shot in the woods of Edmonton and Banff, Canada) using an old night-vision lens camera.

The impetus for this release came from a series of exercises conducted during the CAMP course, 'Deep Listening, Phase 2 with Hans-Joachim Roedelius, Akira Rabelais and Kelly Jayne Jones'.

Cover image by Leslie Sharpe.