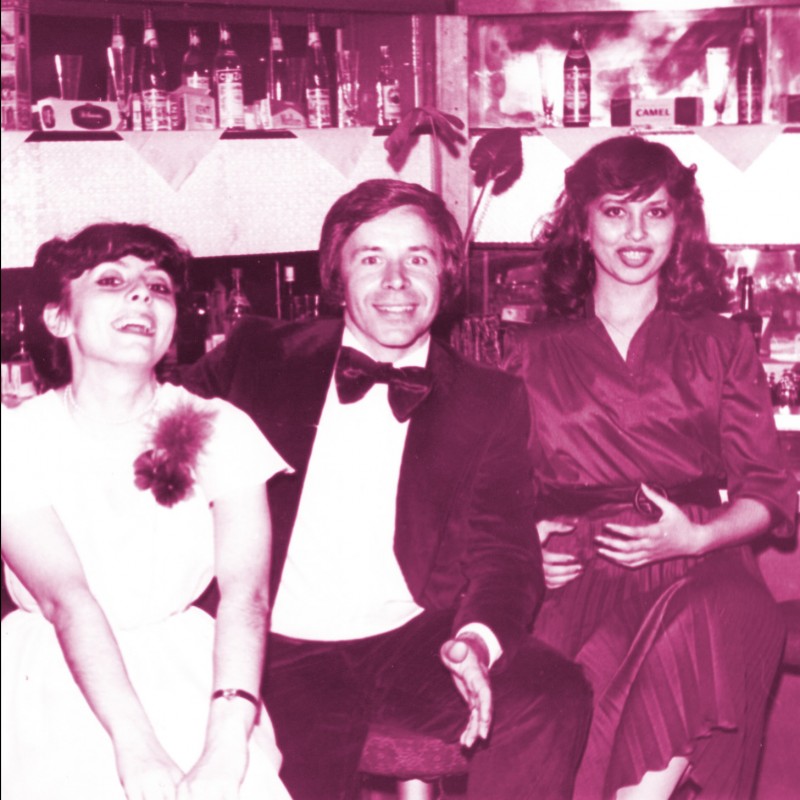 Donna - Donna (1999)

- Donna (1999) - Book

- Les Statuts Autocratiques de l'Association Donna

- Reussir sa vie
Donna (1999), recorded during the summer of 1999, is about what living is made of.

It is a collection of French songs composed from audio interviews of people around us, about their expectations, fears and aspirations in life for the next 20 years. Each song is about a milestone in what is commonly accepted as essential for a fulfilled life: making a living, having a house, being a parent, facing disease, old age and the loss of close relatives.

It was recorded on an 8-track tape recorder in Fred's bedroom. For this session the group is composed of Fred & Olivier on vocals, guitars and keyboards, with Emilie (Fred's future wife) playing the flute, and Samuel adding heartbreaking layers of violins. The drum parts are loops of samples stolen from Fred's brother's rehearsals. The recording is embellished with various sound collages and audio hacks that made it one of the most sophisticated of the group so far, in comparison to the usual Donna lo-fi aesthetic.

20 years later, some may find it a bit outdated and with obvious references to what was called the "nouvelle scene Francaise" in the mid-90s ; but the purpose remains more valid than ever, and even takes on a particular dimension in the way it echoes our lives today.

Donna is a French lo-fi & experimental duo formed in 1995 by Olivier Larvor and Frédéric Dufourd in Chalon-sur-Saone (Burgundy).

At the time, Olivier was collectionning gloomy post-punk songs recorded on his 4-track tape recorder, while Fred was studying electroacoustic music at the music conservatory. They weren't cool enough and were musically too limited to join the college tribute bands, so they started to work together in creating their own music with the strong conviction they were fucking artists.

For more than 20 years, they have retired to various places which they set up as a makeshift recording studio, where they could produce their music in complete autonomy.

Participation of passing friends (choirs, violins, flute, percussion, ...), extensive use of field recordings, spatial and temporal unity give each of them a unique aesthetic identity.

Death is the central theme of their works, which they have fun exploring from all angles. At first glance austere, the subject seems inexhaustible in the way it allows us to cover all the most essential aspects of our lives and invites us to emancipation.

At first they prioritised gloomy and neurasthenic atmospheres, but the repetitive and minimalist music, mixing pastoral tones, sound crafts, twisted sense of humor and song-spoken, mostly varies today between assumed grotesque and offbeat lightness. Even if death is addressed head-on through fear of dying, loss, nothingness, oblivion, burial, suicide, illness, love after death... Donna are not interested in macabre folklore and gothic shots. Sing death, yes, but with joy, and a friendly manner!